There is no part or complete translation available for this page. Close this dialogue to see the original text.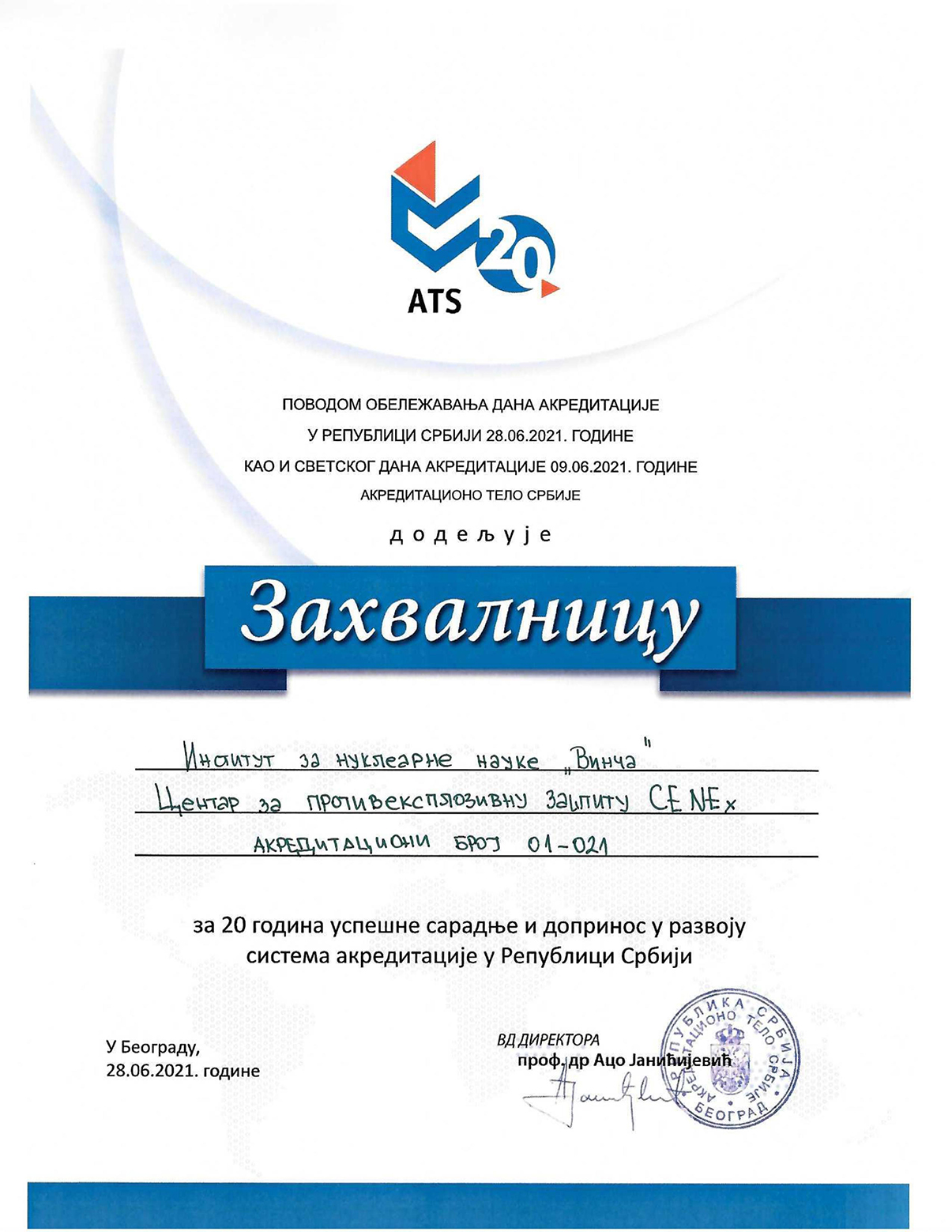 Povodom obeležavanja dana akreditacije u Republici Srbiji 28.06.2021. godine kao i svetskog dana akreditacije 09.06.2021. godine Akreditaciono telo Srbije dodelilo je Zahvalnicu Institutu za nuklearne nauke "Vinča", Centru za protiveksplozivnu zaštitu CENEh.
Tom prilikom je obeleženo 20 godina uspešne saradnje i doprinosa u razvoju sistema akreditacije u Republici Srbiji.