There is no part or complete translation available for this page. Close this dialogue to see the original text.
Održan dvadeseti međunarodni trening program JEMS-20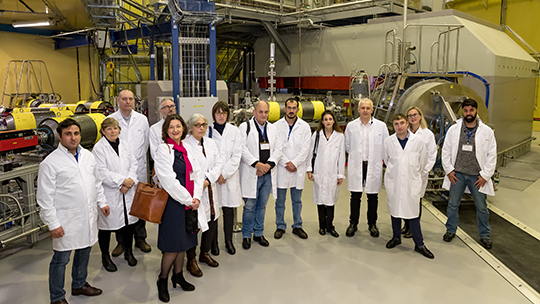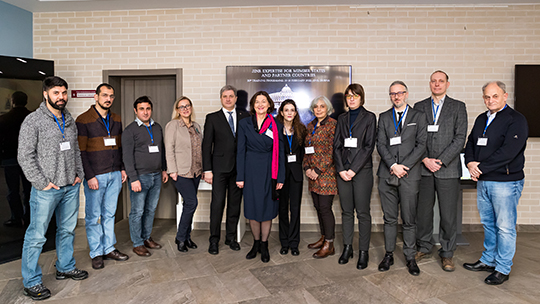 U periodu 14.-18. februara 2022. godine u Objedinjenom institutu za nauklearna istraživanja (OINI) u Dubni (Rusija) održan je dvadeseti međunarodni trening program JEMS-20 (JINR Expertise for Member States and Partner Countries) na kome je učestvovala i delegacija iz Srbije. Članovi delegacije iskoristili su boravak da se upoznaju sa laboratorijama OINI, programima aktuelnih istraživanja i da ostvare direktne kontakte sa rukovodiocima laboratorija i istraživačkih grupa koji su od posebnog interesa za uspostavljanje saradnje. Direktorka našeg instituta Snežana Pajović je posebnu pažnju poklonila Laboratoriji za radijacionu biologiju koja je od posebnog interesa za proširivanje već dobro razvijene saradnje između OINI i Vinče.