There is no part or complete translation available for this page. Close this dialogue to see the original text.
Profesor dr Snežana Pajović, direktor Instituta "Vinča" održala je radni sastanak 19. februara 2021. godine sa predstavnicima kompanije Hotzone Solutions Group iz Haga na temu sadašnje i buduće saradnje po pitanju obuka iz oblasti detekcije i dekontaminacije hemijskih, bioloških, radioloških i nuklearnih (HBRN) agenasa.
Na sastanku su prisustvovali dr Goran Živković, pomoćnik direktora; dr Ivan Lazović, rukovodilac centra Operativa i dr Gvozden Tasić, rukovodilac Centra za HBRN forenziku i obuke, kao i predstavnici kompanije Hotzone Solutions Group Olivier Mattmann, direktor, Magnus Backlund, instruktor i Safer Mećinović, instruktor.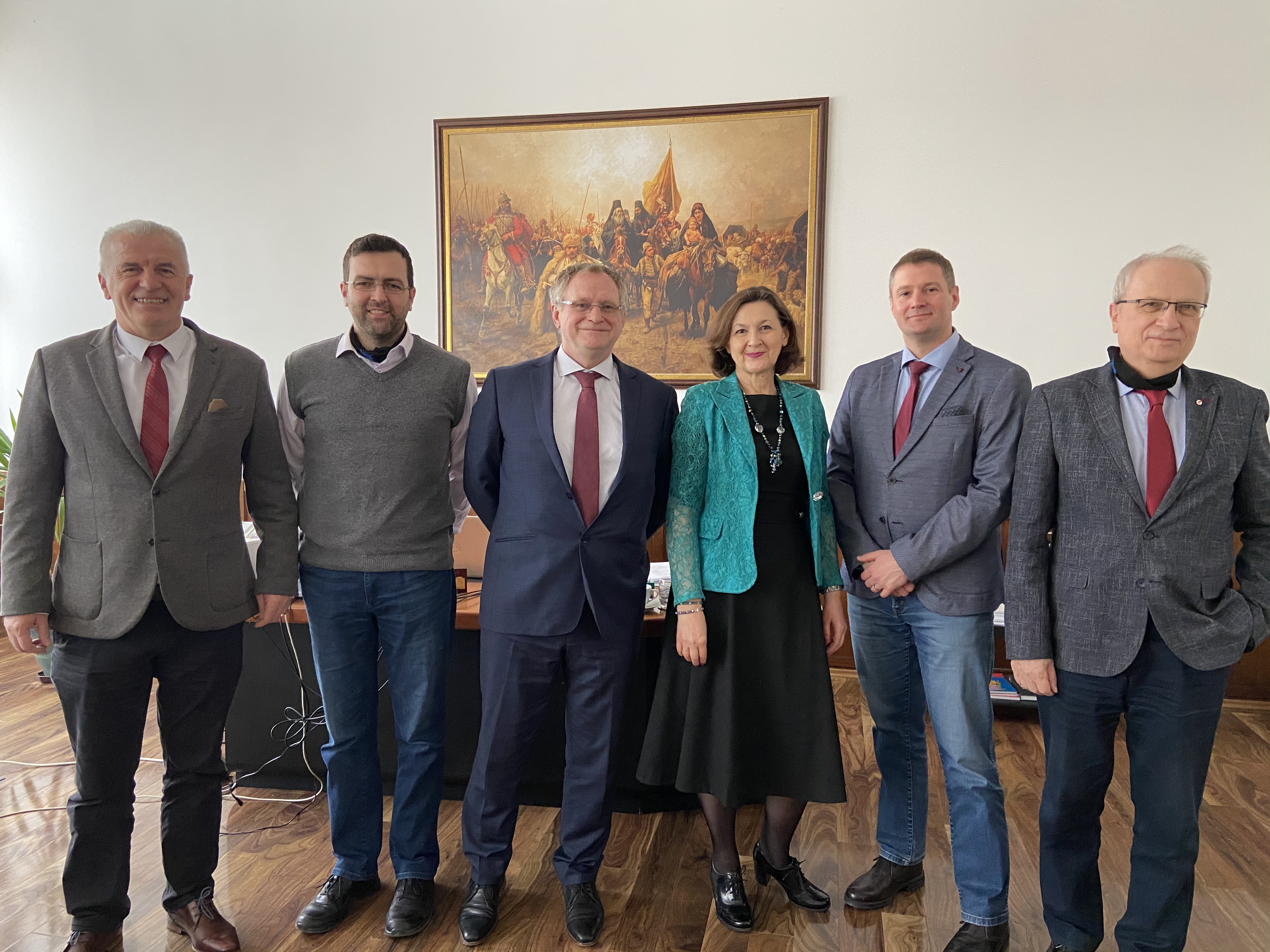 Na sastanku su izneti planovi obuka za 2021. godinu, analizirani su postojeći kapaciteti i infrastruktura u ovoj oblasti i konstatovana je odlična saradnja u realizaciji tekuće obuke. Kako zajedničke aktivnosti uključuju i naučnoistraivačku delatnost, diskutovano je i o pripremi predloga projekata koji bi bili finansirani iz fondova Evropske unije.