There is no part or complete translation available for this page. Close this dialogue to see the original text.
Sa ciljem da se nauka približi deci u najranijem periodu njihovog života organizovane su novogodišnje naučne radionice namenjene deci saradnika, koje su se po prvi put realizovale, 23.12.2022. godine u Laboratoriji za materijale Instituta za nuklearne nauke "Vinča". Radionice su bile namenjene deci uzrasta od 3 do 15 godina.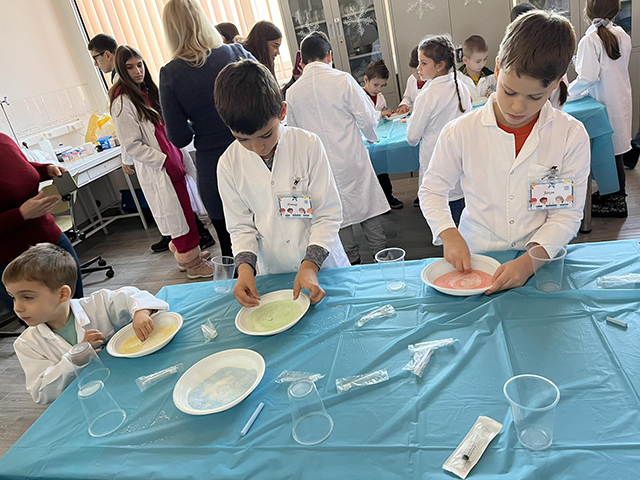 Mali naučnici su imali priliku da obiđu laboratoriju, da se upoznaju sa laboratorijskim posuđem, mernim instrumentima i pravilima ponašanja u istoj. Deca su kroz radionice samostalno izvodila različite eksperimente prilagođene njihovom uzrastu, ("Šarena so", "Duga u epruveti", "Vatromet u epruveti" i "Lava lampu").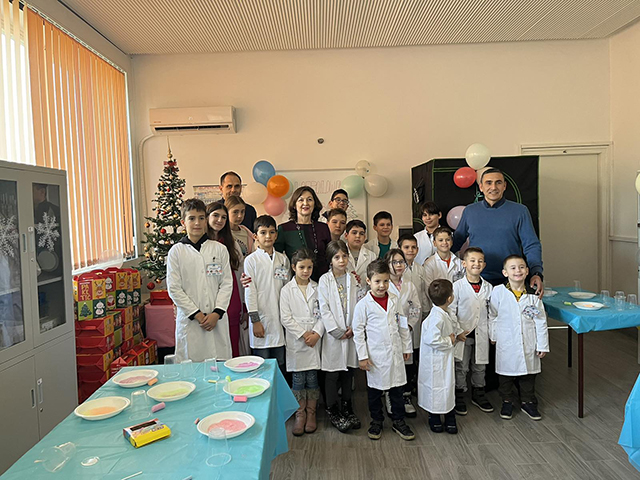 Radionice su bile osmišljene tako da se osim individualnog, podstakne i timski rad kako bi se što efikasnije došlo do rezultata. Naučeno kroz oglede deca su proverila u kvizu znanja, a zatim su uživala u izvođenju zanimljivih eksperimenata demostriranih od strane mladih saradnika. Svoju posetu su završili druženjem sa zaposlenima iz Laboratorije za materijale, kada su imali priliku da se počaste i preuzmu zaslužene novogodišnje paketiće. Poneli su nezaboravne utiske i želju da ponovo posete Institut i upoznaju još neku od Laboratorija Instituta za nuklerane nauke "Vinča".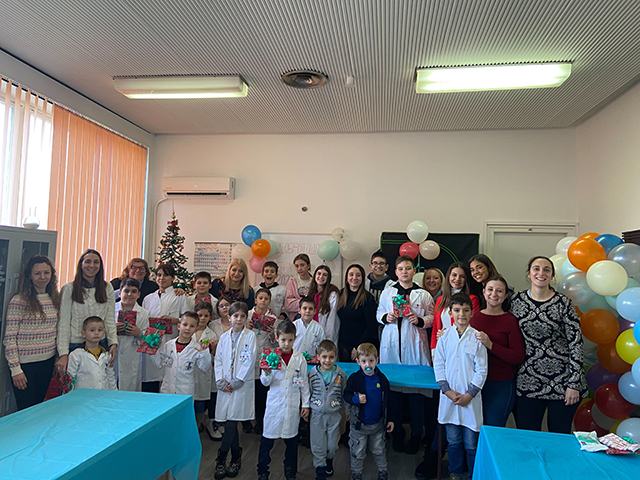 Organizatori dečjih novogodišnjih naučnih radionica su dr Jelena Gulicovski, dr Snežana Nenadović i dr Marija Ivanović, uz nesebičnu pomoć i zalaganje saradnika dr Miljane Mirković, Sanje Knežević, Ivana Bracanovića, Andrijane Vasić, Katarine Nikolić, Irine Kandić, Nede Nišić i Slađane Laketić.