There is no part or complete translation available for this page. Close this dialogue to see the original text.
Beograd, 7.april 2023. godine – U okviru delatnosti Ambasade Kazahstana na izučavanju potencijala uzajamne saradnje sa Srbijom u oblasti nauke, Ambasador Kazahstana Madi Atamkulov je posetio Insitutut "Vinča" i susreo se sa direktorkom Instituta prof. dr Snežanom Pajović.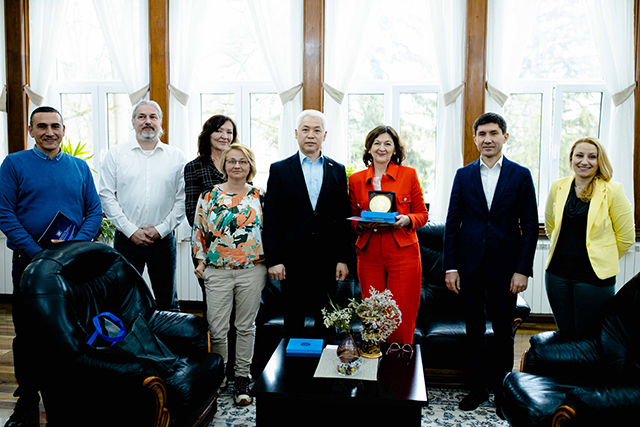 Uzimajući u obzir multidisciplinarnost i naučni potencijal Instituta «Vinča», Ambasador Kazahstana je predložio da se razmotri mogućnost sprovođenja primenjenih istraživanja i programa razmene mladih naučnika zajedno sa kazahstanskim naučnim centrima i univerzitetima. Sagovornici su razmotrili perspektive uspostavljanja saradnje u oblasti proučavanja i promocije alternativne energije, a posebno tehnologija u oblasti dobijanja, skladištenja i primene zelenog vodonika gde saradnici Instituta Vinča i Centra izutetnih vrednosti za vodoničnu energetiku i obnovljive izvore energije - CONVINCE imaju višegodišenje iskustvo.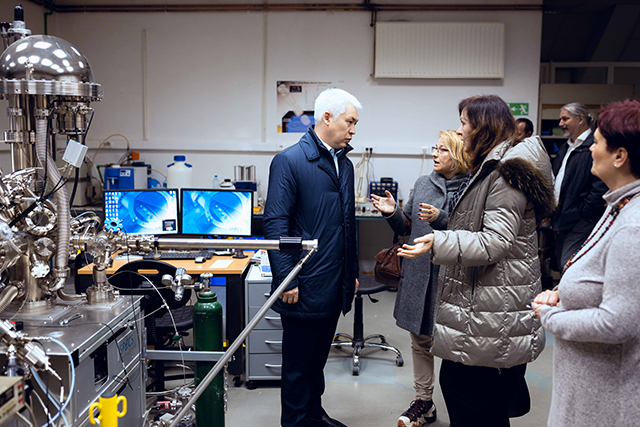 Dr Jasmina Grbović Novaković je istakla da bi bilateralni projekti, kao i forumi vezani za vodoničnu energetiku doprineli kako prihvatanju vodonika kao alternativnog izvora energije, tako i njegovoj skorijoj primeni u obe naše zemlje.