There is no part or complete translation available for this page. Close this dialogue to see the original text.
Maja Gojković, predsednica UO Agencije Agencije za zaštitu od jonizujućih zračenja i nuklearnu sigurnost Srbije i predsednica Skupštine republike Srbije, danas je obišla Institut za nuklearne nauke "Vinča".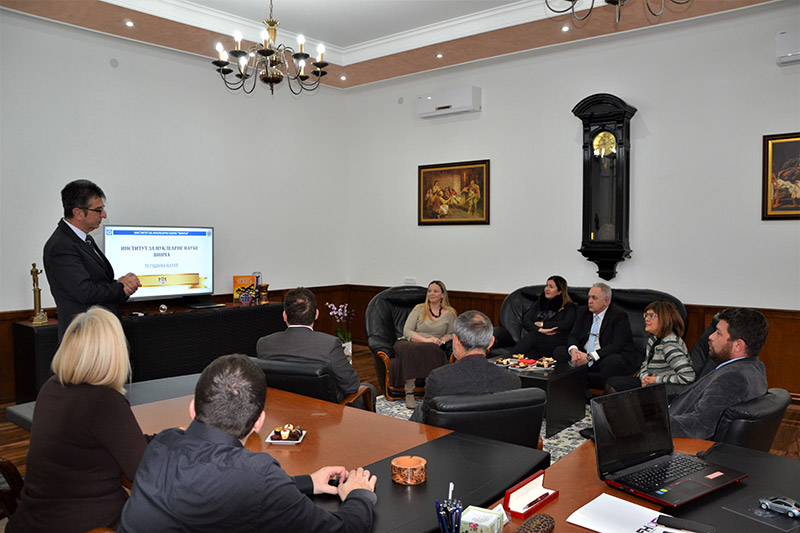 Direktorka Instituta, Milica Marčeta Kaninski, zajedno sa svojim saradnicima upoznala je gošću sa delatnošću ove vodeće naučno-istraživačke institucije i značajem koji institut "Vinča" doprinosi ekonomskom i društvenom razvoju Republike Srbije, primenom svojih multidisciplinarnih i transdisciplinarnih istraživanja.
Ovom prilikom g-đa Gojković obišla je Laboratoriju za fizičku hemiju, kao i Laboratoriju za radijacionu hemiju i fiziku "GAMA" i sa naučnicima koji u njima rade razgovarala o brojnim temama: istraživačkim rezultatima, popularizaciji nauke i podizanju društvene svesti o značaju naučnih istraživanja i inovacija za društvo u celini.